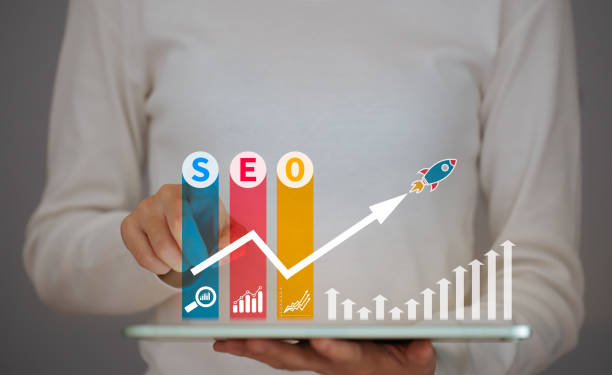 In digital marketing, search engines are essential to help your customers find your business. SEO (Search Engine Optimization), known as natural referencing, and SEA (Search Engine Advertising), known as paid referencing, are two fundamental methods for increasing your ranking in search engines. SEA is also known as Ppc/Pay-Per-Click.Both strategies can be useful on their own or even integrated. In this article we define SEO and the reasons why SEO is important for your business.

SEO optimization is accomplished through a variety of marketing tactics including the strategic use of keywords, chosen for their high search volume, but also through a site's content and metadata. Keywords are the terms people are typing when they're searching for information about your product, service, and site. This digital marketing strategy aims to generate revenue and growth for your business through increased online visibility.

SEO has become one of the most popular digital marketing practices. This helps your website rank higher in searches and promotes your content, so that it reaches your target audience. Therefore, to maintain an online presence and compete with your competitors, it is necessary to have a solid and reliable SEO marketing strategy.

Regardless of your industry or the size of your business, optimizing your SEO is necessary and profitable. Here's why:
1. SEO improves the credibility of your business
A website that ranks high on search engine results is generally considered to be authentic and trustworthy. Your search engine ranking works as a vote of confidence and builds credibility for your business. Users strongly trust search engines results. Your website is considered credible if it holds a prominent position.
2. With SEO, you gain an advantage over your competitors
If your official website provides hard-to-duplicate content, you are doing good SEO. 57% of content developers agree that SEO content optimization is one of the most effective SEO tactics for your business. SEO builds awareness and recognition of your brand in the mainstream market by targeting commercial, informational and transactional keywords. Your prospects find your content more advantageous than of your competitors.
3. Improved Customer Engagement Rate
Natural referencing does not only impact your ranking. Sharing informative content increases customer engagement. If your content is authentic and informative, it strengthens the confidence of your visitors in your company . If they find you easily and your content is well put together, your prospects interact with you more easily.
4. Traffic to your website increases with SEO
The more traffic your website has, the more likely your visitors are to become customers. SEO works as a driving force for your website's organic traffic. The latest survey shows that 70% of marketers consider SEO more effective than PPC (Pay-per-click) advertisements. Organic search works as an integral part of website performance and it is also a crucial element of the buyer funnel.
5. SEO is inexpensive
SEO is one of the most profitable marketing strategies because with good background and research work, you will be able to target customers who are looking for your products or services.If you're looking for a cost-effective way to generate interest in your business, SEO is the way to go, especially if you're looking for a long-term way to reduce acquisition costs and boost your brand reputation.
6. SEO helps improve Public Relations
Having good PR means that your brand will be noticed. Using PR and SEO together ensures that your business attracts attention and increases your brand awareness across as many channels as possible. Their goal is common: to present the right content to the right audience at the right time. It is undeniable that these two segments complement each other successfully. The better you understand the fundamentals of SEO, the more effective you will be at delivering quality PR services to help your clients thrive in the super-competitive digital marketplace.
7. Better local visibility thanks to SEO
Local search has become fundamental to the success of small and medium-sized businesses. Local SEO focuses on optimizing your business's online presence so that its web pages are shown by search engines when users enter locations for its products or services. Local optimization focuses on specific cities and regions to establish a brand's reputation locally. If you want to promote your business locally, natural referencing can be of great use to you.
8. Build a long-term strategy for your business using SEO
By optimizing your SEO, you'll get a steady increase in traffic to your website, something you can't achieve with paid advertising. Optimizing your SEO is a useful strategy for both small and large companies and is constantly improving according to popular practices. As the market evolves, it is necessary to keep an eye on changing SEO trends and practices. Research shows that a website initially set up using the latest SEO practices takes around 6 months to achieve optimal rankings. Therefore, if you give it meticulous attention, it can become a long-term success strategy for your business. Tracking your ranking will allow you to track your performance and make adjustments when fluctuations occur.
9. A better user experience thanks to natural referencing
Every business wants to rank well in search engines and increase organic traffic, but very few realize that a great user experience is a critical part of achieving that. Google is incredibly smart and has learned to interpret whether sites provide a good user experience or, conversely, a bad one. A positive user experience is essential to the success of your website. A positive user experience is critical for your website success. Here are a some factors that influence user experience (UX):
Your content is useful and satisfies user intent for the search
Your site is easy to use and navigate
You must establish yourself as credible to users (a connection with the users must be established)
Make your website desirable and recommendable (focus on image, identity, brand, and other design elements)
When optimizing your website, user experience should be a top priority.
10. SEO is Quantifiable
One of the main benefits of SEO is that you can measure almost every aspect of your results. Unlike traditional methods, which often rely on finding correlations between ad campaigns and sales, it's very easy to see the return you're getting from your SEO investment. You can use tools like Google Analytics to monitor your traffic, referral sources, conversions, and any other metrics that are important to your business. This way, you can accurately assess what's working and what's not, and be sure you're allocating your marketing dollars to the strategies that have the biggest impact on your most important goals. Additionally, you can use Google Search Console to see the specific keywords which are driving traffic.
In conclusion, natural referencing improves the visibility of your website in the results of major search engines. SEO has its challenges, but the opportunities it provides contribute to the future success of any type of business and are essential to a brand's web presence now and in the future.
KJ Web Office marketing teams can help your business drive more traffic to your website. Do not hesitate to contact us.